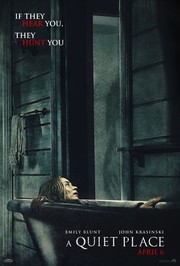 #20
Critics Consensus:A Quiet Place artfully plays on elemental fears with a ruthlessly intelligent creature feature that's as original as it is scary -- and establishes director John Krasinski as a rising talent.
Synopsis:In the modern horror thriller A QUIET PLACE, a family of four must navigate their lives in silence after mysterious...[More]
Starring:Emily Blunt,John Krasinski,Millicent Simmonds,Noah Jupe
Directed By:John Krasinski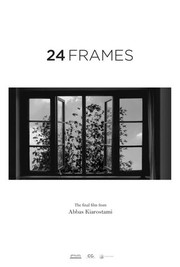 #19
Critics Consensus:24 Frames offers Kiarostami fans one final, affecting reminder of what made this filmmaker a talent to treasure.
Synopsis:For what would prove to be his final film, Iranian director AbbasKiarostami gave himself a challenge: to create a dialogue...[More]
Starring:
Directed By:Abbas Kiarostami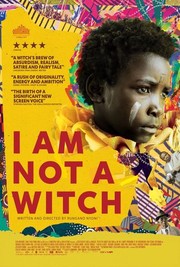 #18
Critics Consensus:I Am Not a Witch approaches real-life injustices with a beguiling blend of sorrow, anger, and humor, marking debuting writer-director Rungano Nyoni as an exciting new talent.
Synopsis:After a banal accident in her village, Shula, an eight-year-old girl, is accused of witchcraft. After a quick trial, she...[More]
Starring:Maggie Mulubwa,Henry Phiri,Nancy Murilo,Gloria Huwiler
Directed By:Rungano Nyoni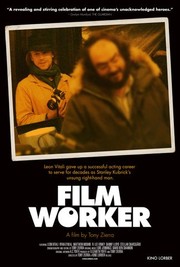 #17
Critics Consensus:Filmworker offers long-overdue recognition to one of Stanley Kubrick's key collaborators while opening an often troubling window into the director's demanding work.
Synopsis:It's a rare person who would give up fame and fortune to toil in obscurity for someone else's creative vision....[More]
Starring:Leon Vitali,Ryan O'Neal,Matthew Modine,R. Lee Ermey
Directed By:Tony Zierra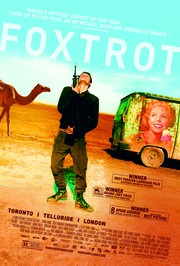 #16
Critics Consensus:Foxtrot uses topical themes to deliver a bruising sociopolitical statement that's equally effective taken simply as an absorbing, well-acted drama.
Synopsis:Michael and Dafna experience gut-wrenching grief when army officials show up at their home to announce the death of their...[More]
Starring:Lior Ashkenazi,Sarah Adler,Yonaton Shiray,Dekel Adin
Directed By:Samuel Maoz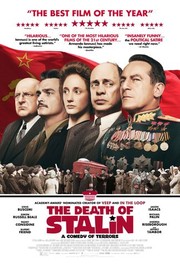 #15
Critics Consensus:The Death of Stalin finds director/co-writer Arnando Iannucci in riotous form, bringing his scabrous political humor to bear on a chapter in history with painfully timely parallels.
Synopsis:The one-liners fly as fast as political fortunes fall in this uproarious, wickedly irreverent satire from Armando Iannucci (Veep, In...[More]
Starring:Steve Buscemi,Jeffrey Tambor,Simon Russell Beale,Paddy Considine
Directed By:Armando Iannucci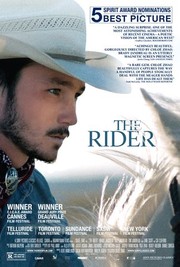 #14
Critics Consensus:The Rider's hard-hitting drama is only made more effective through writer-director Chlo Zhao's use of untrained actors to tell the movie's fact-based tale.
Synopsis:Based on his a true story, THE RIDER stars breakout Brady Jandreau as a once rising star of the rodeo...[More]
Starring:Brady Jandreau,Tim Jandreau,Lilly Jandreau,Lane Scott
Directed By:Chlo Zhao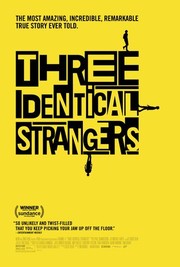 #13
Critics Consensus:Surreal and surprising, Three Identical Strangers effectively questions the nature of reality and identity.
Synopsis:Three strangers are reunited by astonishing coincidence after being born identical triplets, separated at birth, and adopted by three different...[More]
Starring:
Directed By:Tim Wardle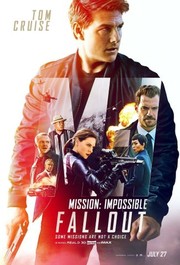 #12
Critics Consensus:Fast, sleek, and fun, Mission: Impossible - Fallout lives up to the "impossible" part of its name by setting yet another high mark for insane set pieces in a franchise full of them.
Synopsis:The best intentions often come back to haunt you. MISSION: IMPOSSIBLE - FALLOUT finds Ethan Hunt (Tom Cruise) and his...[More]
Starring:Tom Cruise,Henry Cavill,Ving Rhames,Simon Pegg
Directed By:Christopher McQuarrie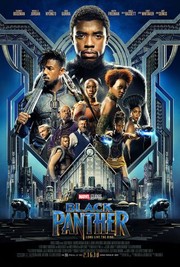 #11
Critics Consensus:Black Panther elevates superhero cinema to thrilling new heights while telling one of the MCU's most absorbing stories -- and introducing some of its most fully realized characters.
Synopsis:"Black Panther" follows T'Challa who, after the events of "Captain America: Civil War," returns home to the isolated, technologically advanced...[More]
Starring:Chadwick Boseman,Michael B. Jordan,Lupita Nyong'o,Danai Gurira
Directed By:Ryan Coogler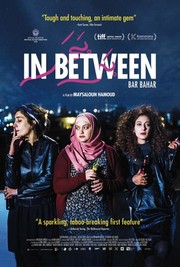 #10
Critics Consensus:In Between takes a light yet nuanced approach to dramatizing complex, timely themes, further enriched by outstanding cinematography and powerful performances.
Synopsis:Three Palestinian women attempt to balance faith and tradition with their modern lives while living in the heart of Tel...[More]
Starring:Mouna Hawa,Sana Jammelieh,Shaden Kanboura,Mahmud Shalaby
Directed By:Maysaloun Hamoud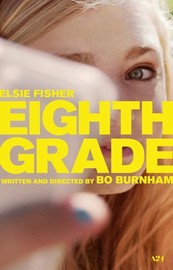 #9
Critics Consensus:Eighth Grade takes a look at its titular time period that offers a rare and resounding ring of truth while heralding breakthroughs for writer-director Bo Burnham and captivating star Elsie Fisher.
Synopsis:Thirteen-year-old Kayla endures the tidal wave of contemporary suburban adolescence as she makes her way through the last week of...[More]
Starring:Elsie Fisher,Josh Hamilton,Emily Robinson,Jake Ryan
Directed By:Bo Burnham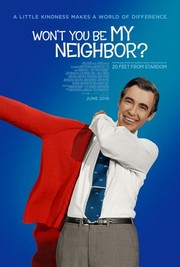 #8
Critics Consensus:Won't You Be My Neighbor? takes a fittingly patient and honest look at the life and legacy of a television pioneer whose work has enriched generations.
Synopsis:From Academy Award-winning filmmaker Morgan Neville (20 Feet from Stardom), Won't You Be My Neighbor? takes an intimate look at...[More]
Starring:Fred Rogers,Franois Clemmons,Yo-Yo Ma,Joe Negri
Directed By:Morgan Neville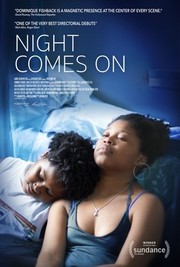 #7
Critics Consensus:Steadily drawing viewers into its harrowing tale with equal parts grim intensity and startling compassion, Night Comes On heralds the arrivals of debuting director Jordan Spiro and her magnetic young stars.
Synopsis:Angel LaMere is released from juvenile detention on the eve of her 18th birthday. Haunted by her past, Angel embarks...[More]
Starring:Dominique Fishback,John Earl Jelks,Max Casella,Tatum Marilyn Hall
Directed By:Jordana Spiro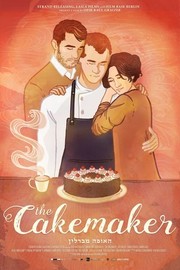 #6
Critics Consensus:The Cakemaker explores all-consuming emotion with beguiling restraint, adding up to a delicately understated character study fueled by the power of love.
Synopsis:Thomas, a young German baker, is having an affair with Oren, an Israeli married man who has frequent business visits...[More]
Starring:Tim Kalkhof,Sarah Adler,Zohar Shtrauss,Roy Miller
Directed By:Ofir Raul Graizer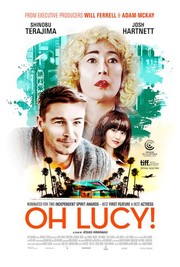 #5
Critics Consensus:Oh Lucy! roots its narrative quirks in universal themes and deep empathy for its characters, all brought to life by strong performances from a talented cast led by the thoroughly charming Shinobu Terajima.
Synopsis:Setsuko is a single, emotionally unfulfilled woman, seemingly stuck with a drab, meaningless life in Tokyo. At least until she's...[More]
Starring:Shinobu Terajima,Josh Hartnett,Shioli Kutsuna,Megan Mullally
Directed By:Atsuko Hirayanagi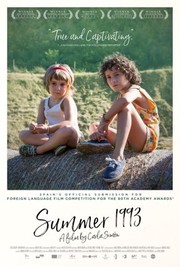 #4
Critics Consensus:Summer 1993 (Estiu 1993) finds writer-director Carla Simn drawing on personal memories to create a thoughtful drama elevated by outstanding work from its young leads.
Synopsis:In Carla Simn's touching autobiographical film, six-year-old Frida looks on in silence as the last objects from her recently deceased...[More]
Starring:Laia Artigas,Paula Blanco,Etna Campillo,Bruna Cus
Directed By:Carla Simn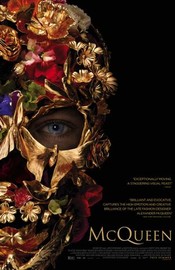 #3
Critics Consensus:McQueen offers an intimate, well-sourced, and overall moving look at a young life and brilliant career that were tragically cut short.
Synopsis:A personal look at the extraordinary life, career and artistry of Alexander McQueen. Through exclusive interviews with his closest friends...[More]
Starring:
Directed By:Ian Bonhte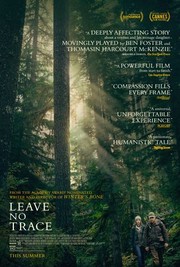 #2
Critics Consensus:Leave No Trace takes an effectively low-key approach to a potentially sensationalistic story -- and further benefits from brilliant work by Ben Foster and Thomasin McKenzie.
Synopsis:Will (Ben Foster) and his teenage daughter, Tom (Thomasin Harcourt McKenzie), have lived off the grid for years in the...[More]
Starring:Ben Foster,Thomasin McKenzie,Jeff Kober,Dale Dickey
Directed By:Debra Granik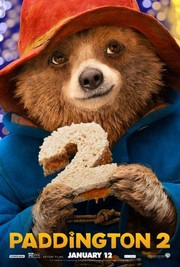 #1
Critics Consensus:Paddington 2 honors its star's rich legacy with a sweet-natured sequel whose adorable visuals are matched by a story perfectly balanced between heartwarming family fare and purely enjoyable all-ages adventure.
Synopsis:PADDINGTON 2 finds Paddington happily settled with the Brown family in Windsor Gardens, where he has become a popular member...[More]
Starring:Hugh Grant,Ben Whishaw,Brendan Gleeson,Hugh Bonneville
Directed By:Paul King (VII)